I've been busy for the past few weeks!
Busy with family, busy organizing, and busy planning
really
cool stuff.
And the cool stuff involves creative, inspiring, fun people that YOU may know.
That's all I'm going to tell you . . . cuz I'm not done planning.
Ok, I can't help myself. I have to share just a little bit, but not too much, because it would spoil the announcement that's coming towards the end of the week . . . .
1. Start saving your money.
2. Save these dates: February 10-11, 2012.
3. Line up a baby sitter.
4. If you live far away, start looking for cheap flights to San Diego.
Super excited about this. Hope you will be too.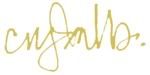 P.S. While you are waiting, enjoy this photo of my experimental banana cupcakes. Super delicious. You can find the recipe
here: