What were you doing 16 years ago today?
Do you remember?
I do.
I know exactly was I was doing at the very moment I am writing this post. I can't say that about many days in my life, but I can say it about June 27, 1995.
It was one of the very best days of my life.
It was the day I became a mother.
Sixteen years ago today, I was sitting in a bed at Scripps Hospital in San Diego, California watching re-runs of Perry Mason on television, while my husband sat in a chair in that very same room wearing an ice cream moustache he had recently acquired from visiting the shake machine at the hospital cafeteria. I was starving; my husband was not.
It was a long, long day of Perry Mason, being probed, and waiting. It did not end the way that I had expected. I imagined pushing, sweat, and screaming, but what I got was "your labor isn't progressing so we have to do an emergency c-section." Those words both scared me, and made me thankful for modern medicine.
I left Perry and was whisked down the hall into a bright room wallpapered to look like a forrest. A host of masked faces greeted me, and a voice said "Are you ready to do this?" Matt yelled "Yes!" in the same matter you would cheer if your favorite soccer team scored a goal. But, I was scared out of my wits, especially when I saw a doctor hovering over me with a giant knife. So I closed my eyes and prayed that everything would be alright.
The end result was Claire, a beautiful red-haired baby girl.
Motherhood is my greatest joy, and my greatest challenge. I have Claire to thank for the induction. We have shared 16 years of discovery -- laughing, reading, playing, fighting, forgiving, and loving each other. It's been a wonderful, wild ride. Sometimes I have to cover my eyes and hold on tight, but most of the time I can throw my hands up in the air and scream 'wheeeeeeeee'.
Happy Birthday beautiful daughter. I treasure your presence in my life.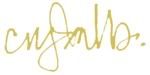 P.S. For those of you who are wondering. The red hair fell out two months into it. A year later, it came back snow white and turned into blonde.