Today started out great, and progressed to not-so-great.
I planned to get up early to watch the sun rise. There were clouds.
I decided to spend time and curl my hair, which I hate to do because it takes so much time. It went flat the minute I walked out the door.
I got ambitious and spent time cleaning my studio this morning, which included emptying an overflowing trash can. On my way to the trash can, I stubbed my toe and did this.
Don't you just hate it when you ruin a perfectly good pedicure. Why does this always happen during sandal season??
I had plans to go see Jane Eyre at the movies tonight with my book club. I've been looking forward to this all week long. Five minutes ago I remembered I have a conference call that I can't miss. That's right . . . no movie, and no Panera.
Elphie is mad at me today, probably because I applied flea medicine to her newly cropped hair. She's punishing me by hopping on my brand new sofa and digging at the fabric. Now I'm mad at Elphie.
I went to do a load of laundry this afternoon, and discovered a load in the washer that I'd forgotten about. The cloths smell like a locker room.
I'm having a terrible, horrible, no good, very bad day.
As
Alexandar's mother
once said "Some days are like that."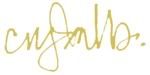 P.S. If you haven't read Jane Eyre, you must. That's all I'm going to tell you. And then you have to see the movie -- the Master Piece Theatre version is awesome.