It's true folks. The Beutler's can't seem to stay away from "
As Seen On TV
" products. They have a strange pull on us, and I can't figure out why. Every time I see a new As Seen commercial, I announce to anyone within ear shot "That is the dumbest thing ever! Who would buy one of those!"
Two months later I'm all curled up on the sofa wearing a
Snuggie
. (And by the way, did you know that someone had the audacity to copy the product and call it a Slanket! The nerve.)
I don't know who's to blame for this behavior. I thought it was the kids because there's always an "As Seen" product on their Christmas lists . . . the Bump-it,
the Reacher
, the
Perfect Brownie Pan
. But then, I found myself wishing for a
Pedi-Egg
which someone, I won't say who, was nice enough to buy me because they got sick of me using up all the sand paper hidden in the garage. (That was probably a little too much TMI right there, but that's what happens when you talk about As Seen products, they get you to say all sorts of crazy things.)
Last week, I went outside to do some yard work. Low and behold, this was sitting on the patio.
That's right, we are now the proud owners of a
Topsy Turvey
. I found this quite amusing since we have massive amounts of space to plant a garden, were it not for the ant hills, gophers, and other living creatures who make their home there.
Just as I was about to make fun of the person who took the time to purchase the Topsy and load it with tomato plants, I found myself saying "I've always wondered if those things work." And I admit it -- I'm excited to see if it will produce hundreds of tomatoes As Seen on TV!!!
That's the answer right there.
We purchase these products because we wonder if it's really as amazing as it appears in the commercial. Those people using the products look so happy and thrilled to have all their pesky problems solved. I mean, who hasn't become so tangled up in a blanket while trying to read a book that you felt like tearing you hair out! How did we live before a pan that instantly slices 18 brownies all at once!
Fess up friends. Didn't
you
feel like life would be so much better if you could own a heated chip and dip tray?
I have to say, I have to admire all those problem solvers out there, who are making millions because they had the courage to take a chance. I'm using that as my excuse, next time I'm standing in the checkout line at Walmart, and see the lure of "As Seen" gleaming from the shelf --
I'm buying this to support the little guy.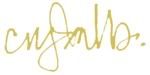 P.S. In case you are wondering what to get me for Christmas, I have my eye on
The Perfect Meatloaf.