Yesterday, my niece Natalie posted a video on her Facebook page about this guy.
It was a kindred spirit moment. It's good to know the younger crowd thinks James is cool too. I love him . . . as an artist. So much in fact, that he is part of my impossible dream list.
Do you have one -- a dream list loaded with things you want to do in thee worst way that will probably never happen? I do. At the top of my list -- singing backup for James Taylor at Red Rocks in Colorado. (If you can make that happen, I'll love you forever.)
I saw him in concert in 1975 and have been a devoted fan ever since. James has been a part of my life now for close to 40 years. He's seen me though the good times, and the bad. I have played his songs and harmonized to his haunting voice in every single car that I've owned. We sound good together, almost as good as James and Carly -- at least it seems that way in my "car world", and my personal recording studio -- the shower.
Several years ago, James came to an outdoor amphitheater in San Diego, and since we have a history together, of course I had to go see him. I was secretly wishing a stage crew guy would tap me on the shoulder and say:
Hey, the backup singer is sick, can you fill in
? Didn't happen, but how cool would that have been? And I could have done it too because I know all of his songs.
It was heaven -- James under the stars. His looks had changed, but his voice sounded the same. The crowd looked a little different too. Taking the place of a cool group of 70's teenagers and young adults were a bunch of balding men and gray-haired women. Most of them were swaying and singing harmony in their seats. They were soooo into it. Some even pulled out lighters and waved them in the air -- which is what you did back then when you wanted someone to come back for an encore. But those old people weren't all that old, they were my age. They just seemed old because as I sat and listened to James sing, I was 16 again with long blonde hair, wearing my denim jump suit, sitting next to the really cute boy who asked me to the concert in 1975. I bet all those old people singing along under their breath were feeling just like me.
Isn't it amazing how music can transport you right back to the places in your past -- mind time travel. I love it as much as I love JT.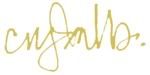 P.S. I love the looks between James and Carly in this this video. So romantic -- singing love songs with someone you love. Thanks for sharing Natalie.