We are home. I almost kissed the ground of the L.A. airport at 12:00 p.m. Not because I was thrilled to be there, I was just thrilled to get off the plane. Flying 10 hours through the night is brutal. You don't notice it much when you are going somewhere fun, but on the way home you do. I truly would have lied down in the isle of the airplane to get a few hours of sleep, but the flight attendants wouldn't allow it -- they were to busy serving coffee, and it probably would have started a trend.
I don't know how people who travel for business do it. I really don't. My hat goes off to you, including Matt, who has to fly two days to get to India on a regular basis. Brutal.
Once we waited 30 mintues for our bags, and took a 30 minute shuttle through every single parking lot to get to our car, we still had a two hour drive ahead which was a horrible thought when all you want to do is sleep.
When we finally pulled into our driveway at 3:00 a.m, I shut off the car and headed went straight for the front door -- which was locked. We somehow forgot that we had given my house key to our realtor.
Matt, the problem solver that he is, went into the garage and started pulling out sleeping bags. That's when I almost had a breakdown.
A miracle happened a few minutes later when Eden found managed to climb through a window and open the front door. Voila! We were home at last.
That little adventure marked the end of a great vacation.
***
Today it's back to business.
I'm tripping over the laundry piles, and downloading pictures.
Claire took off to see friends.
Eden is at the ranch riding horses.
And Matt . . . . he's upstairs watching the television shows he recorded while we were away, specifically -- So You Think You Can Dance.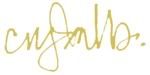 P.S. I have be fair and report that Matt spend the morning doing lots of work. I just found it amusing that I can hear Kat Deely's voice coming from upstairs as I write this post.