In the midst of all the craziness, I failed to mention my marathon road trip.. It happened last Monday when I took these 4 guys to Utah, dropped them off at a youth camp, then drove back home, alone.
Exhausting with a capital E. But I loved it all the same.
I was a little worried about traveling for 10 hours with a car full of teenage boys. What would we talk about? Would there be ultra long moments of awkward silence, or hours of whining? Would I have to listen to hours and hours of Sponge Bob dialogue resulting in a migrane??? Would there be bodily function noises that made the car stink?
I'm happy to report that I was pleasantly surprised. These lads are a blast. We talked for hours, ate treats, shared insight, planned skits, and sang along to awesome music on Bryce's I-Pod. (I'm secretly hoping I can get a copy of his play list.)
We celebrated Devin's birthday with Frosties.
We found a dead hair extension at one of our pit stops. For some reason, even I found that seriously funny.
On the way home, I thought I would feel lonely, but I didn't.
I had wide open spaces to keep me company.
They give me pause to think . . .
.and dream . . .
and sing along with
James
.
Bryce, Devin, Trent and Eden -- I'm happy to be your chauffeur any time. It was a pleasure hanging out you.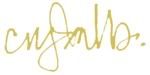 P.S. Emily and Lisa, lunch was fun! Let's do it again, shall we?