I'm a newbie at BlogHer -- my first year here. I have no idea what to expect other than blogging panels, and key note speakers. I came for two reasons: 2) my writing needs improvement, and 2) to meet my cyber friend
Elizabeth
-- who just happens to be on the "writing skills" blog panel tomorrow afternoon.
As five o'clock traffic was making its exit from downtown San Diego, I walked from my hotel along the harbor to the Marriott Conference Center. All was quiet as I entered the building until I took a peek into the main pavilion, all abuzz with vendor booths promoting their latest and greatest. I didn't realize that a good portion of BlogHer is dedicated to big sponsors looking for bloggers -- not what I am all about at all. But even so, I spent the evening sampling the latest products from companies you know and love; sort of fun when you are all alone with time to kill.
My top favorites . . .
The hands-on demonstrations at the Lowe's booth. I'm a girl who loves power tools, and I found several here including a new drill I just have to own. I'm hoping to win it in the drawing, but just in case, I'm putting it on my Christmas list, along with a workbench that's perfect for most of my garage projects. (I'm not joking about that either.) I'll have to show you what we did with those colored post things in the background of this picture. Super fun craft for kids.
The Play Skool booth. I rekindled my love for Mr. Potato Head, and my loathing of Play Dough (Sorry Play Skool.) My favorite new toy was the
Elephant Busy Ball Popper
. It's entertaining and educational. You can use it all sorts of ways to teach children under 4 colors and numbers. It's also a life saver if you are cooped up inside the house on a rainy day. You can keep little ones busy by having them chase after the colored balls that shoot out of the elephant's trunk. Sounds like a great game before naptime, huh.
Making friends with the vendors at the Dove chocolate booth. As I enjoyed a free ice cream bar, the Dove girls and I exchanged stories. I told them about the chocolate debate I once had with family and friends that resulted in a spontaneous taste test. Hershey's kisses vs. Dove and Nestles chocolates. I don't even need to tell you who won.
Possibly the worst picture I've taken in a long while -- even worse than the Cruella DeVil bra photo.
Eating samples, and filming a video testimonial at the Hillshire Farms booth. When I finished my demo I realized I would be a terrible Food Network host. I got all flustered and started to stutter. I sampled food here too. Have you ever tried HF pre-cooked sausage? It's delicious. Perfect addition to the after school pasta snack my kids cook up two or three times a week.
Talking trivia with the ladies at Pressman Toys, makers of Rummikub, and Mastermind, Those two games hold a special place in my heart -- I played them all the time with my dad. Pressman has two new games out I'm dying to try: Modern Family, and Coffee Talk. Although I don't drink coffee, the game looks like a good time. I might have to rename it though and call it Diet Coke Talk.
Sampling the new products from Chapstick. Eden is going to love the new apple flavor. I'm not a big fan of the Chapstick brand (I need the Carmex burn), but this apple flavor is one I would definitely buy.
Discovering that you can make all sorts of cool recipes with flavored coffee creamers. Thank you ladies at the Bailey's booth. I'm going to try making Creme Brulee' with this stuff.
Around 9:00 p.m., the lights in the Pavilion began to flicker which was the signal that the building was shutting down for the evening. Dang! I didn't even get half way through all the booths, which means another visit to the Pavilion on Friday. I hear that Arm & Hammer is giving away a new teeth whitening gel that works in less than 4 weeks. Gotta try that one out!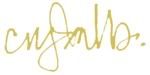 P.S. I didn't receive any sort of compensation to talk about the above mentioned products -- I just liked them and wanted to share.