Four months ago, my friend Chanin and I made plans to take a field trip to
Grub
, a restaurant in Hollywood, owned by my friend Betty, and her friends Denise and Libby aka
the Grub Gals
.
Summer got so busy that it never happened.
Until today.
Chanin organized us.
She even offered to drive.
We talked Julie into coming along.
That made it a party.
This morning after depositing kids in front of the elementary school, we made our way up the 15 freeway into the smog.
The drive went fast because we always get into good conversations when we travel.
Before we knew it, we were parking the car on Seward Street and walking through an arbor covered in Morning Glory.
Tucked away on a side street, Grub has a neighborhood vibe, even though it sits in a commercial area.
The patio is enclosed by a fence, covered in green, which gives it a cozy feeling.
Such a nice escape from the daily grind.
I like that.
Chanin and Julie are sampling blueberry lemonade. Yum.
Betty wasn't here today. I'm sad I missed her.
But, Libby came out of the kitchen to greet us.
She is just as friendly and nice as Betty.
Grilled cheese and creamy tomato soup were definitely on my mind as I looked over the menu.
I've been craving it since the
Grill Cheese Festival
last Spring.
Grub is famous for this comfort dish, and I know why.
It's De. Li. Cious.
After much deliberation, this is what we ordered.
Grill cheese and tomato soup, obviously.
BLT with Bri.
Steak salad.
And croissant French toast with raspberry butter.
I forgot to take a picture of that.
We cut everything into thirds so that we could sample all of it.
Sooooooooo Good!!!!
I have to tell you that the BLT is my new favorite sandwich.
The secret is the bacon.
I detected hints of cumin and brown sugar.
I don't know what they do to it, but it's seriously the best bacon ever.
The Grub Girls make that claim on the menu, and they aren't joking.
If you are ever in the vicinity of Melrose and Fairfax, you need to stop by and have breakfast . . .
or lunch . . .
or dessert . . .
or a glass of blueberry lemonade.
That was
really
good too.
Grub Gals, your down home cuisine is FABULOUS, and the bungalow feel of your establishment is oh so charming.
I think I'll be making regular visits, so save me a picnic table outside, will you?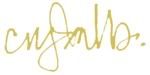 P.S. If you ever have tickets to a concert at the Hollywood Bowl, Grub makes special picnic dinners just for the occasion. How cool is that. It's my new quest. A James Taylor concert at the Bowl, with a Bri BLT. I'm putting that on the Bucket List.
P.S.S. Did I mention the Grub Gals are teaching a cooking class at
R&R
. They are! I can't wait. Maybe they will divulge their bacon secret.