The back to school bell finally rang. I heard it from my back yard as I was taking out the trash. I did a little jig as I dumped my plastic bottles into the recycle bin.
We started out the day with the traditional First Day of School photo shoot. Claire and Eden used to love it -- not anymore.
When I look at some of our older shots, I am amazed at how fast things change.
2007, First Day of 7th Grade
2011 - First Day of 11th Grade
2007 - First Day of 5th Grade
2011 - First Day of High School
It was an epic day for Claire. She got to drive the car to school.
Eden opted to walk with friends.
I spent the day tearing down the Back to School Boutique and getting the house in order.
It felt nice to get organized again.
At 2:30, Eden barged in the door with a big smile on his face and headed straight for the refrigerator. It was hard to make out what he was saying as he chewed on the contents of his cereal bowl. Apparently he had the best day
EVER
! He signed up for two clubs,
AND
there was a big assembly with a hypnotist act.
Claire was one of the students who was hypnotized on stage, but it didn't last. She woke up after about 5 minutes. Probably a good thing.
At 4:00 Claire barged in the door with a McDonald's sack and ice cream. She too said it was the best first day of school EVER!!
I think that hypnotist was a huge hit.
We celebrated by going out to dinner at the local pizzeria. It was a sneaky ploy on my part to make my kids listen to the "This Year We are Not Going to Procrastinate" lecture. This is where I also insist that all technology shuts off at 9:00 and lights go out at 10:00.
It's now 10:30 and I can hear the washing machine running, and music playing upstairs.
No one ever listens to me.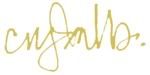 P.S. Remind me to tell you sometime about the night that I was unknowingly hypnotized while sitting in the audience of a company Christmas party. It was hilarious. (Or so Matt tells me.)